The classical guitar is one of the most sophisticated and nuanced instruments in the world and is also one of the most versatile. It can be used to play hundreds of musical styles and genres from all different time periods. It is gratifying to master, but it can be quite tricky to do so.
Snapping one of your classical guitar strings is a rite of passage, and every guitarist snaps at least one string in their life. Knowing how to tie replacement strings to your guitar is essential, which is why we've put this comprehensive guide together to make your life a little easier.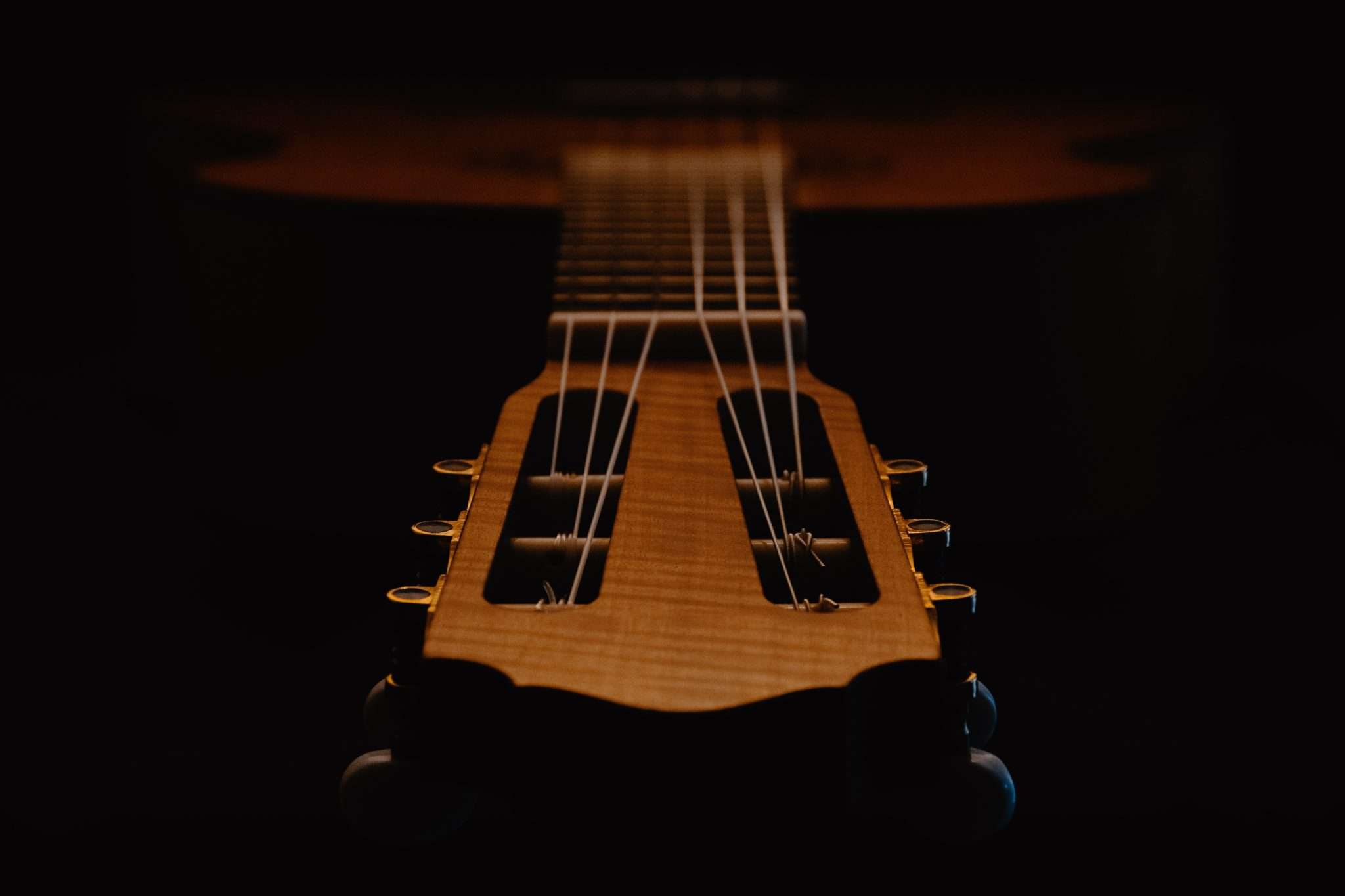 What Are Classical Guitar Strings?
Classical guitar strings are created to be used on, as the name suggests, classical guitars. Modern classical guitar strings are made from nylon wound with wire and regular nylon, while electric guitar strings and steel-string acoustic guitar strings are made from various metals.
Each type of string produces a different sound.
Initially, classical guitar strings were made using silk wound with the intestines of animals, as well as just the intestine itself, right until the Second World War, when nylon strings were developed by Albert Augustine Ltd due to war restrictions.
In 1948, nylon strings started being produced. Strings that are made using fluorocarbon polymers were developed after that, and are now the primary substitute for nylon strings.
The construction of classical guitar strings can be broken up into two main categories: Traditional and Modern.
Traditional
The three treble classical guitar strings are produced using cow or sheep intestine and are known as plain gut, while the three bass strings are produced using a silk thread core that is wound with gut.
Modern
Thanks to Albert Augustine Ltd's development of nylon classical guitar strings in 1948, the three treble strings on a guitar are made with a nylon filament, and the three bass strings are produced using a core of fine nylon filaments that are threadlike and are wound with silver-plated copper or bronze wire.
Materials Used To Make Guitar Strings
There are five main types of materials that are used to make guitar strings. Steel and nickel are most commonly used for electric guitars, and they are also made of bronze, brass and nylon. These strings are then separated into categories that are based on the way they are constructed and the alloys that are used when making them.
Steel and Nickel
Pretty much all of the strings found on electric guitar strings today are made from steel, with the thickest three being nickel-plated. However, pure steel and pure nickel strings have gained in popularity over the recent years.
As a general rule, steel strings produce a more lively and brighter sound than those that are made from nickel, meaning that they create a more significant high-end response that aids the strings in cutting through a mix more effectively than nickel strings would.
Their nickel counterparts produce a far more vibrant tone with much more body than steel strings. This warmth is particularly useful when playing more classical styles of music, especially rhythm and blues and all its variations. Steel strings are also ideal for practicing rhythm work, as their innate warmth helps increase their overall richness and body in a mix.
Nickel-plated steel lies in the middle between the two. These strings have plenty of body in their low-end response when they are plated with nickel, while still maintaining the cutting lead tone in the treble strings.
Brass and Bronze
For steel-string acoustic guitars, there are two primary types of string, namely bronze plated and brass plated. The wires themselves are made using steel, which is why they are called steel-stringed acoustic guitars.
There are not any significant differences in the performance and feel of these two string types, but there is quite a difference in their responses.
Brass strings will pretty much always sound brighter than their bronze counterparts. Brass strings are actually made from 20 percent zinc and 80 percent copper, which is what gives them their distinctive cutting, bright voice.
However, when they are used on guitars that already produce a profound high-end response, they can make the instrument sound slightly tinny and thin, so you should try to use brass strings on a guitar that is an OM size or bigger, for the best results possible.
Phosphor bronze strings produce a much warmer tone with a very smooth response in the high-end, which makes them perfect for styles that would feature a more melancholic tone, such as folk or indie tunes.
These strings pair quite nicely with guitars that have smaller bodies, though the majority of guitarists who play calmer genres enjoy them on guitars with larger bodies as well.
Nylon
Nylon strings are most commonly found on classical or nylon guitars. These particular guitars are braced more lightly than their steel string counterparts, so you want to avoid ever using metal strings with them.
The opposite to this rule is not always true, however, as, during the Folk Boom of the 1950s and 1960s, many musicians used nylon strings in their steel-string acoustics, which gave the guitar an extremely relaxed and warm tone. If you do end up doing this, keep in mind that your instrument is going to produce a much quieter sound and a reduced response across the whole range of frequencies.
Guitar strings cause the body of a guitar to resonate, which is the principle behind most stringed instruments. Most of the tone that you are producing is actually caused by the way your guitar resonates, instead of the strings themselves. The representation of frequencies you receive is linked to the resonance your instrument produces.
How To Change Classical Guitar Strings
So, now the thing that you actually came here for: how do you change classical guitar strings? Well, the process is rather simple, but you will need to do it precisely, and with caution to yield the best results.
Start by placing your guitar on your knees and have the head pointing left. Thread your first string from left to right through the hole located in the bridge.
Then, using your right hand, take the string and pass around the back of the main string. Then pass the end of the string through the loop so that it is lying against the bottom of the bridge.
Next, have your guitar in your lap in such a way that the head of the instrument rests on your legs. Take the string and bring the loose end through the barrel of the guitar.
Pass the string up again and hold it in your right hand, then pass it across from the right hand to the left. Use your left hand to pass the loose end beneath the central part of the string.
Take the loose end with your right hand; you are forming a half hitch knot. Pull the string tight and keep it tight using your right hand. Begin turning the tuning peg in a clockwise direction using your left hand, and continue to do so until the knot is positioned over the hole.
The knot will not (no pun intended) slip in this position, and you can safely remove your right hand.
Final Thoughts
So, while strings are a hotly debated topic in the world of guitars, they are not as intimidating as they may seem. Follow the steps above, and you'll be able to change classical guitar strings like a pro in no time.