Build quality, craftsmanship, striking looks, exemplary sound – these are just a few of the qualities that Fender guitars are known for. Even simple acoustic models like the FA-100 described here have become a source of delight, especially among beginners eager to have a Fender as their first guitar.
Fender guitars often find their way on to the shortlist of favorites for many legendary musicians. It's not surprising that many guitarists actually have two or more Fender guitars in their possession.
n this article, we take a look at some of the most revered musicians in the world and their favorite Fender.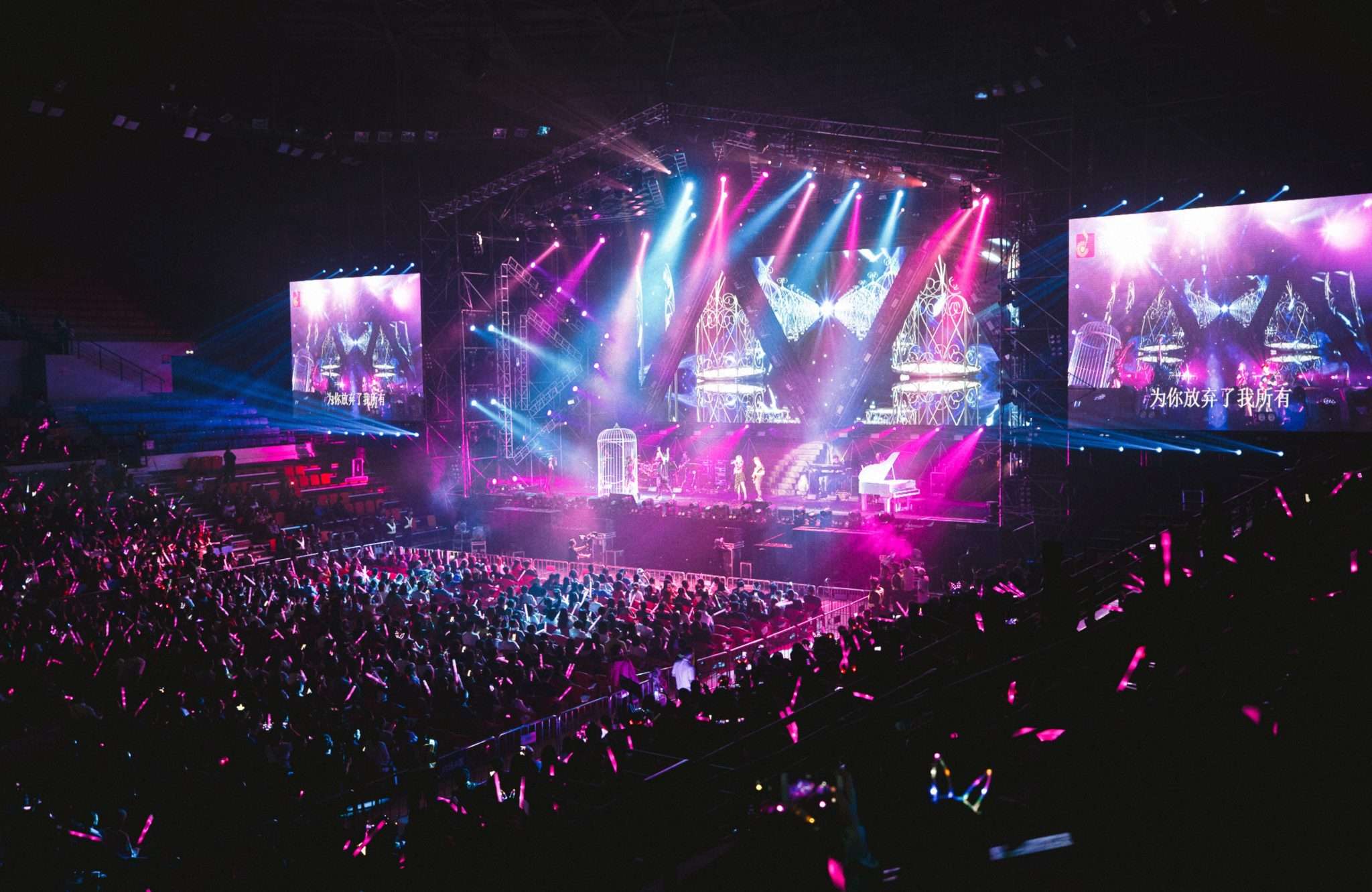 10 Legendary Musicians in The World
Jimi Hendrix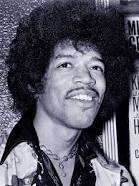 Many of the best guitarists of the past four decades grew up idolizing the great Jimi Hendrix. A leftie, Hendrix often played a Stratocaster upside-down, with its strings strung in reverse.
During the 1967 Monterey Pop Festival, Hendrix set his Strat on fire as a sacrifice, because you "sacrifice the things you love." His other famous Fender was the white Strat he used for his historic performance during the Woodstock Festival in 1969, in which he played "The Star-Spangled Banner.".
Eric Clapton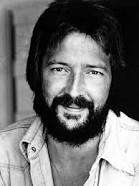 One of the best guitarists of all time who has inspired scores of people to take up the guitar. Eric Clapton has played an array of Fender guitars, including Stratocasters, Telecasters and Jazzmasters.
Clapton's first Strat was called Brownie, a two-tone sunburst Stratocaster you can hear in his famous composition "Layla."
There's an interesting story about how Clapton once bought six '50s Stratocasters at a shop in Nashville in the 1970s. Three of those he gave to Steve Winwood, Pete Townshend and George Harrison. The other three he took apart. He then got the best pieces from each guitar and assembled them into a new guitar, which he named Blackie.
Clapton retired Blackie in the mid-'80s. In 2004 it was sold at an auction for a whopping $959,500. The proceeds of the sale went into financial support for Crossroads, Clapton's rehabilitation center.
Stevie Ray Vaughan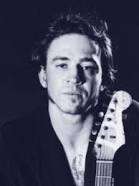 Another Strat player, Stevie Ray Vaughan had several of them but his most famous is the one he called Number One and "First Wife," which he used for recording and live performances. The Fender Strat was a 1963 model that was fitted with a 1962 neck. He also played a Stratocaster fitted with a left-handed tremolo in honor of the great Jimi Hendrix.
Jeff Beck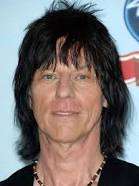 A true virtuoso who made waves in any genre from rock to electronica. Jeff Beck is an extremely versatile player, creating slide guitar sounds with on his Strat with just a tremolo and his bare hands. His Stratocaster signature series ranks among Fender's most best-selling guitars.
Kurt Cobain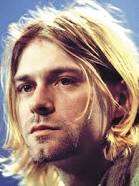 In one of his last interviews, Kurt Cobain said that out of all the guitars in the entire world, the Fender Mustang is his favorite, and he had only owned two of the model.
Cobain rarely went on stage with anything else, so the Mustang really influenced the musician's sound. He also had a Fender Jaguar, some Stratocasters, and a Telecaster.
Cobain also had an idea for a guitar. When Fender heard about it, the company worked with the musician on what would become the Jag-stang.
John Lennon

John Lennon used a Stratocaster for recording the song "Nowhere Man" and during recordings for tracks on the Sgt. Pepper's Lonely Hearts Club Band album. He used another Strat for the Imagine album.
George Harrison
George Harrison had a number of Strats and Teles. He and Lennon actually got matching Sonic Blue Strats. After playing this first Strat on three Beatles albums, Harrison gave it a psychedelic paint job. He called the guitar Rocky, and painted the name on the guitar's headstock.
In 1968, Fender gave Harrison a prototype Rosewood Telecaster, which he would use all throughout the Get Back sessions and also during the band's final performance on the roof of the Apple offices in 1969.
Bruce Springsteen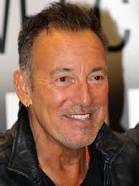 The story goes that Bruce Springsteen came across a Fender Esquire when he visited a guitar shop in New Jersey in 1972, shortly after he signed with Columbia Records.
But the guitar wasn't just an Esquire, because though the neck was that of an Esquire, the body was that of a Telecaster. The guitar wasn't brand new. It was originally owned by a record company and had a lot of modifications done to it.
After Springsteen bought it, the guitar shop owner and luthier Phil Petillo added a titanium six-saddle bridge, hot-wound single-coil pickups as well as his patented Petillo Precision Frets.
Springsteen loved the guitar so much he played it everywhere, and even sported it on the cover of his albums, notably "Born to Run." He still records with it, but on stage, he plays clones of his Fender Esquire-Tele guitar.
Keith Richards
Keith Richards' Fender Telecaster is named Micawber, after a character from the novel 'David Copperfield' by Charles Dickens. Micawber is an early '50s butterscotch Tele that Richards tuned to open G. He also removed the sixth string.
Ritchie Blackmore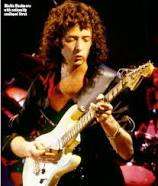 Here's a fun fact: Ritchie Blackmore came up the instantly recognizable double-stop riff in "Smoke on the Water" on his black 1968 Stratocaster. He's got an impressive collection of Strats, many of which often join him on the stage.
Other famous Fender players include Irish musician Rory Gallagher, Mark Knopfler, David Gilmour, Yngwie Malmsteen, Jimmy Page, Syd Barrett, Muddy Waters, Eric Johnson and Buddy Holly, often credited as the first to play a Fender Stratocaster to a mass audience.